Have you ever heard the phrase…
"You are what you eat"?
This sentence is very important to promote your good health, because what you put into your body will affect your health, studies indicate that the important factors of health and wellness is eating healthy foods including: eating enough carbs and protein to use on a daily routine. Equally, vegetables and fruits are also important to your health, because there are various vitamins, good nutrients and are delicious too.
Today Nana Fruit has gathered. 5 Fruits that will keep girls strong and stay far from cancer after eating. Let's get started!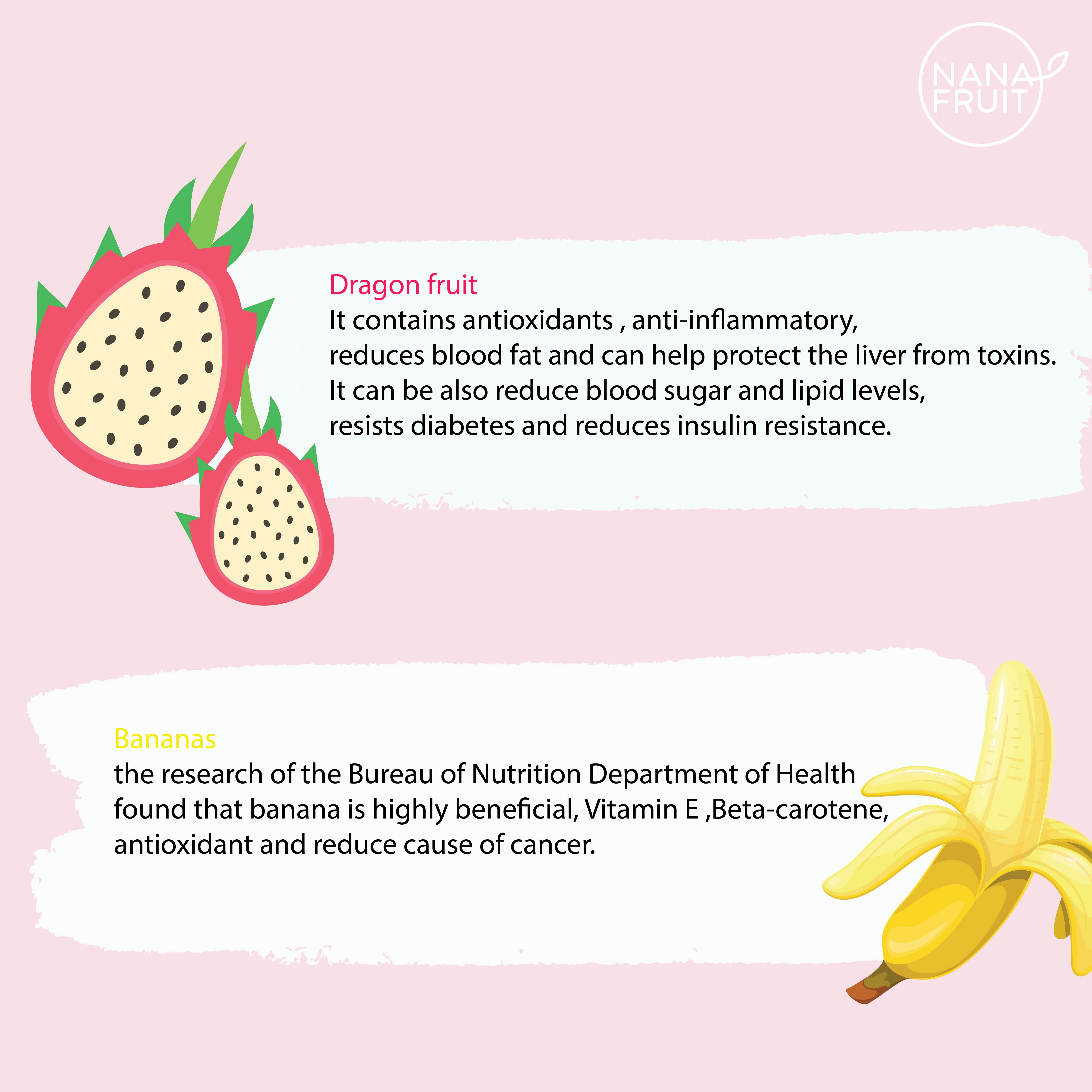 Dragon fruit
It contains antioxidants , anti-inflammatory, reduces blood fat and can help protect the liver from toxins. It can be also reduce blood sugar and lipid levels, resists diabetes and reduces insulin resistance.
Bananas
the research of the Bureau of Nutrition Department of Health found that banana is highly beneficial, Vitamin E ,Beta-carotene, antioxidant and reduce cause of cancer.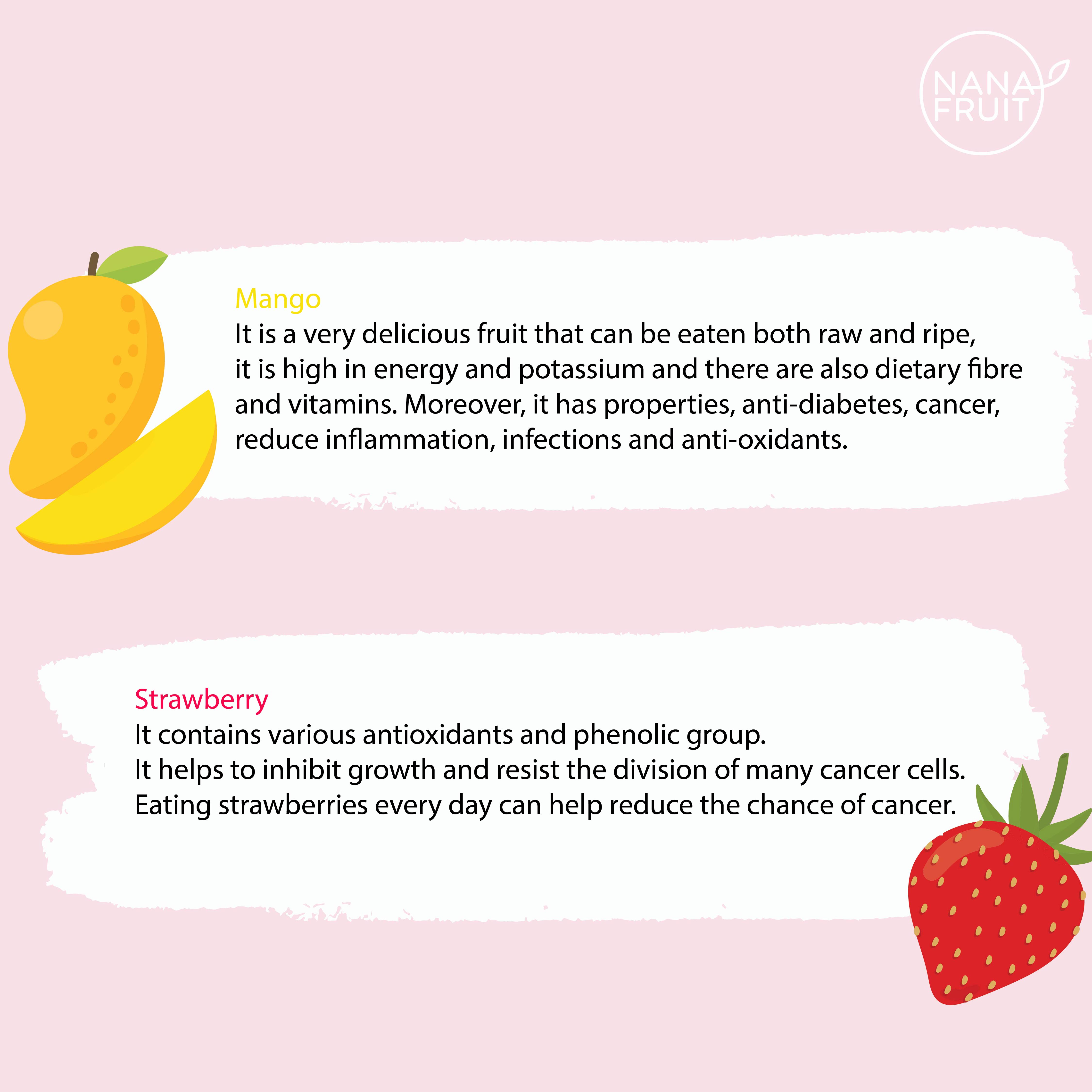 Mango
It is a very delicious fruit that can be eaten both raw and ripe, it is high in energy and potassium and there are also dietary fibre and vitamins. Moreover, it has properties, anti-diabetes, cancer, reduce inflammation, infections and anti-oxidants.

Strawberry
It contains various antioxidants and phenolic group. It helps to inhibit growth and resist the division of many cancer cells. Eating strawberries every day can help reduce the chance of cancer.


Pineapple
It contains antioxidants that help prevent free radicals. Which is the cause of carcinogens Bromelain enzymes. Pineapples help prevent the growth of malignant cells in the lungs and also prevents breast cancer, colon cancer and ovarian cancer.