What is Chinese New Year?

Chinese New Year, Thai people know each other. Chinese people call it "Chun Jia" or "Chung Je," a tradition passed down for thousands of years. This festival is similar to New Year's Day for the Chinese people, who hold today as New Year's Day because it is the end of the winter and step into the spring when agriculture in China will return. The Chinese in the past considered this to be the beginning of life again.

The beginning of the new year must start with cleaning the house and decorating the home with red, which is the color of prosperity, and must have auspicious characteristics to welcome good things that will happen. And most importantly, there will be respect for the ancestors.


Firecrackers are important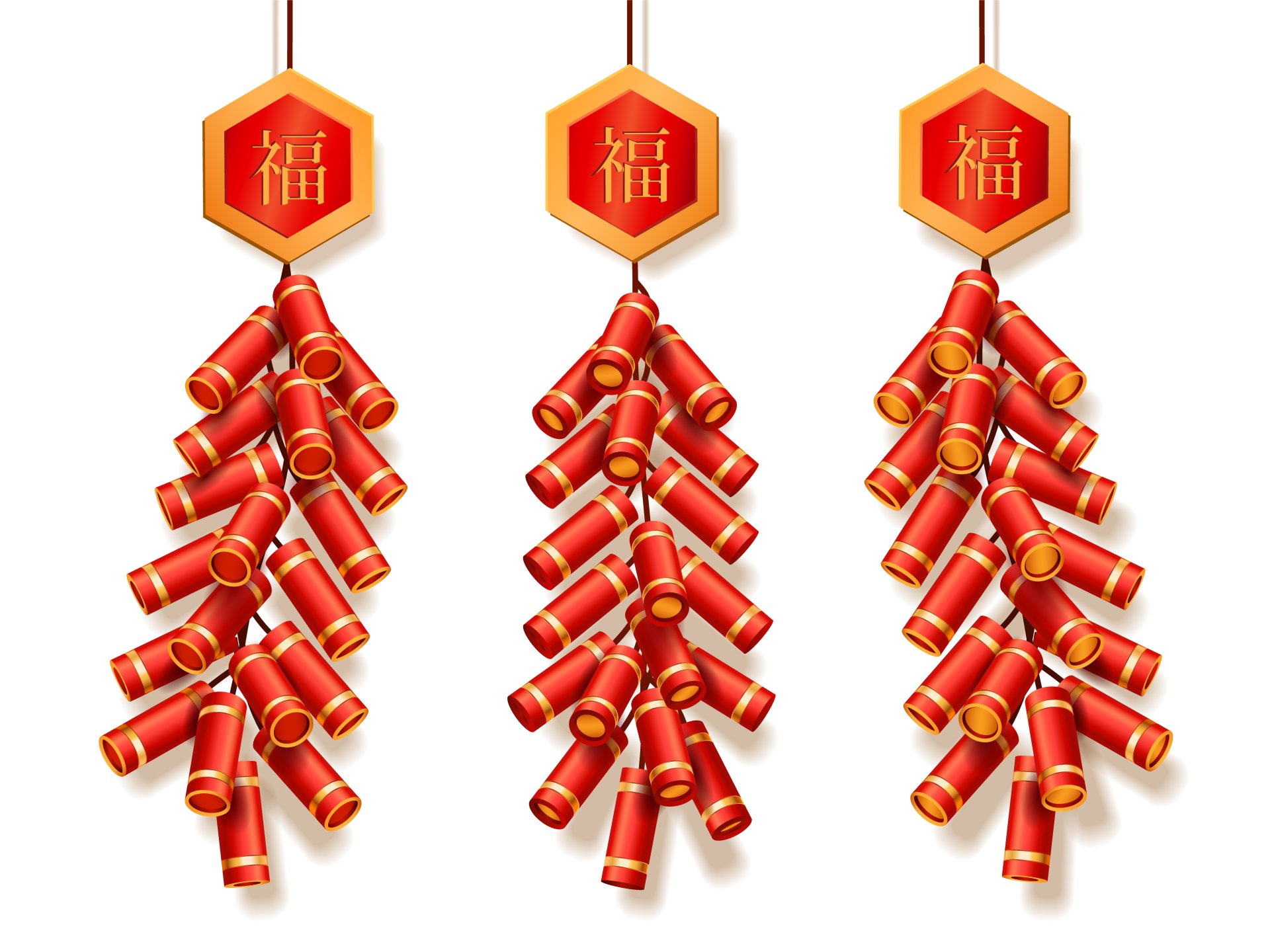 Chinese New Year must have firecrackers. If there are no firecrackers, it's not Chinese New Year. Because we believe that everyone must be familiar with the Chinese New Year, hearing loud bangs and red paper scraps flying around. Firecrackers are not lit just for fun. People were thrown into the fire to make a loud bang. Because of its loud sound, it causes the belief that firecrackers will help scare away enemies and demons until they flee away. From ordinary firecrackers, it has evolved until it has become what we see today.


Say hi, my Angpao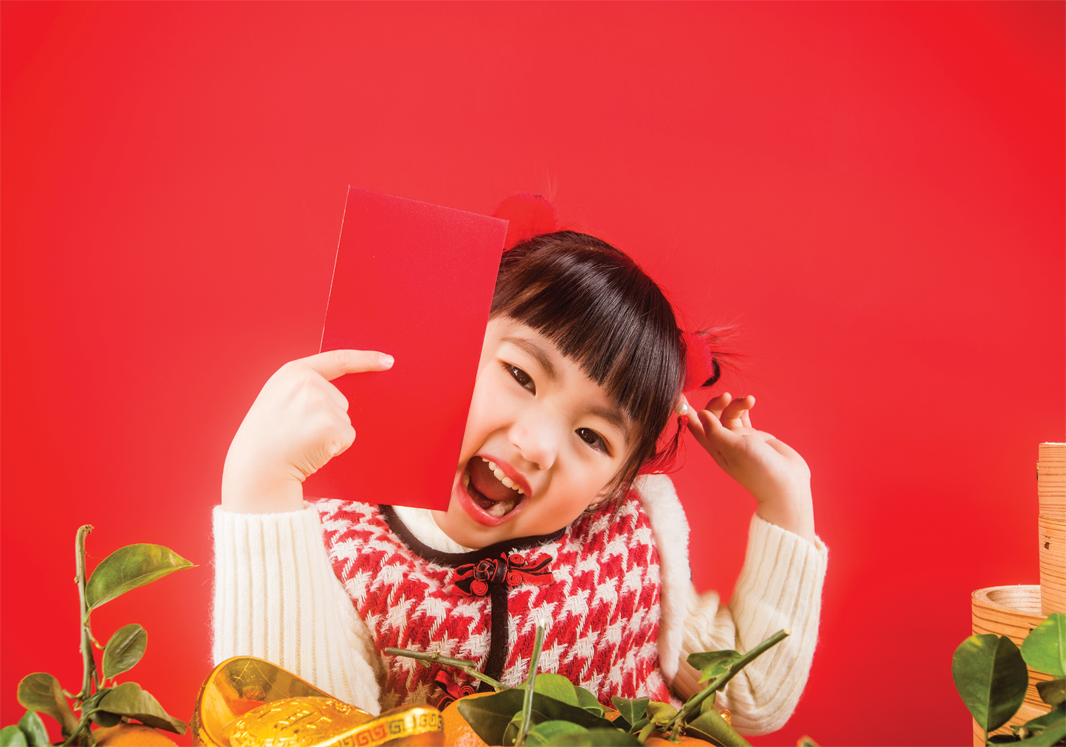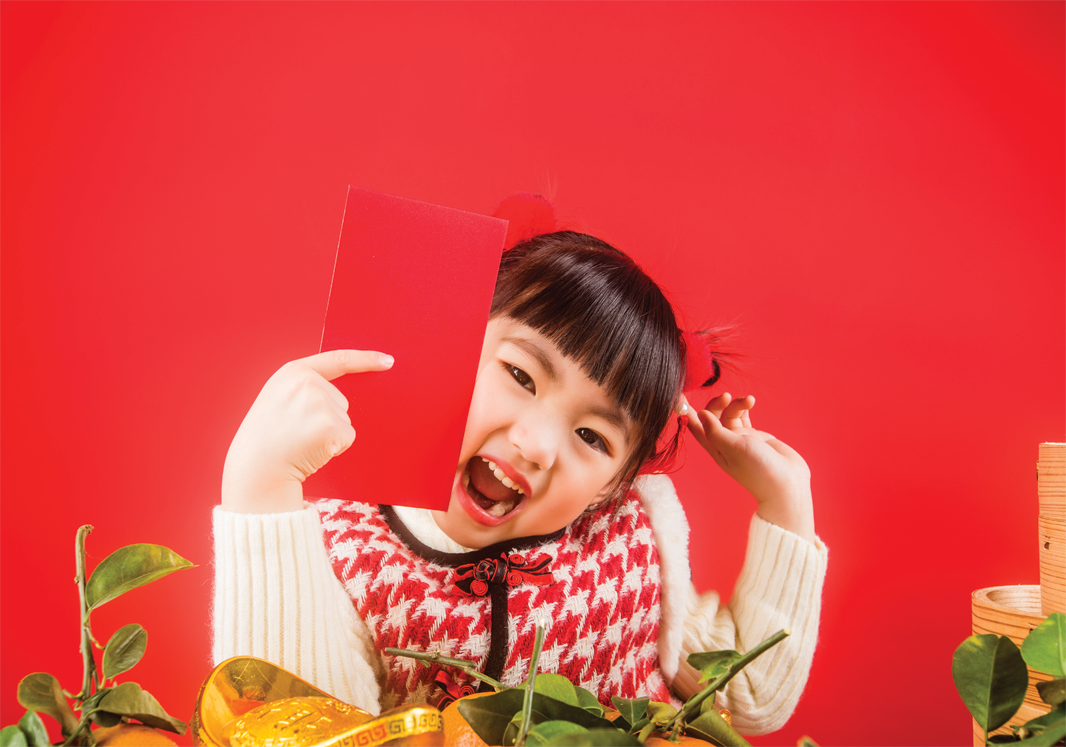 Because red envelopes must contain "Ang Pao," meaning red envelopes, traditionally, Red envelopes are given to younger people. The red envelope also represents good luck for adults or people who already have jobs. The giver usually puts money in an amount that includes the number 8 or an even number. To enhance the auspiciousness of those who hear the word "Ang Pao Tuo Tuo Kai," prepare a red envelope well. Because it means, "Please give me more red envelopes."
Does Chinese New Year only have one day?
This year's Chinese New Year falls on 22 January 2023 and will be divided into paydays, pay respect days, and travel days, just like every year.
1. Payday, or "Wan Tue Lek," is the day that you have to buy food, fruit, and various offerings to prepare. Before the shops are closed during the Chinese New Year, this year falls on "Friday, 20 January 2023."
2. New Year's Eve or New Year's Eve is the day everyone pays homage to various gods. With fruit food and offerings that people previously purchased, which falls on the end of the year, This year falls on "Saturday 21 January 2023."
3. Chinese New Year is a travel day or New Year's Day. It's the day that everyone will dress beautifully. Hang out and go to pay homage to elder relatives; some people may hold traditional tips such as refraining from sin, not insulting, not saying bad words, and not thinking bad things about each other. For prosperity, This year falls on "Sunday, 22 January 2023."
Precautions during Chinese New Year
do not clean the house because it is believed to sweep away the gods and good luck. To get lucky, sure enough.
You shouldn't wash your hair because it is supposed to wash away all the luck you have received.
Do not use sharp objects such as knives, scissors, nail cutters, or others., because there is a belief that they will cut off good things or the future.
Don't say bad words as mentioned above. have faith that they will not scold saying that weaving with vulgar words because it is like cursing the other party.
Don't cry because people believe that if you call at the beginning of the year, the whole year will have only regrets.
Do not wash dishes or do laundry. This belief comes from the idea that the water god was born on this day, so washing dishes or washing clothes is like going to disrespect.
Be careful about breaking things. Because when something is broken, it means that it will bring bad luck to you.
Things to do during Chinese New Year
Cleaning the house before the Chinese New Year will sweep away the bad things from the previous year.
Decorate your home with gold and red. Because there is a belief that these people will ward off bad things, and if there is a letter that has a good meaning, it will attract good luck and be considered a blessing as well
Wear bright colors because wearing solid colors is like mourning a funeral.
Pay homage to the elders with auspicious fruits because it is considered a blessing from elder relatives.

Pay for what.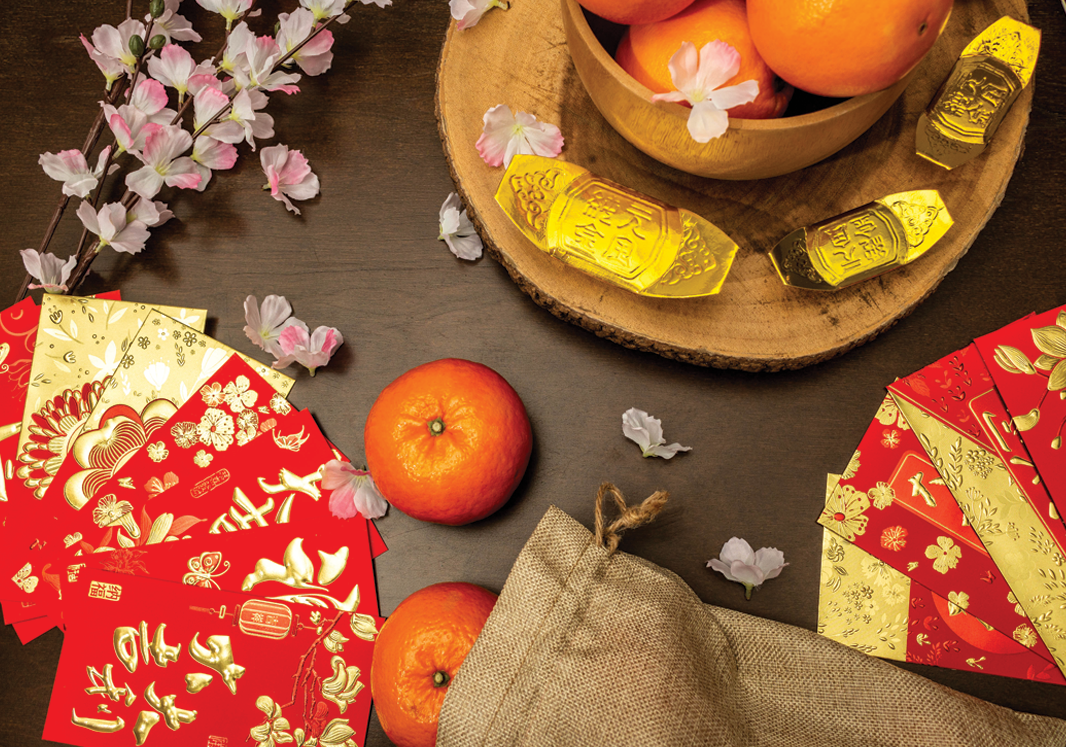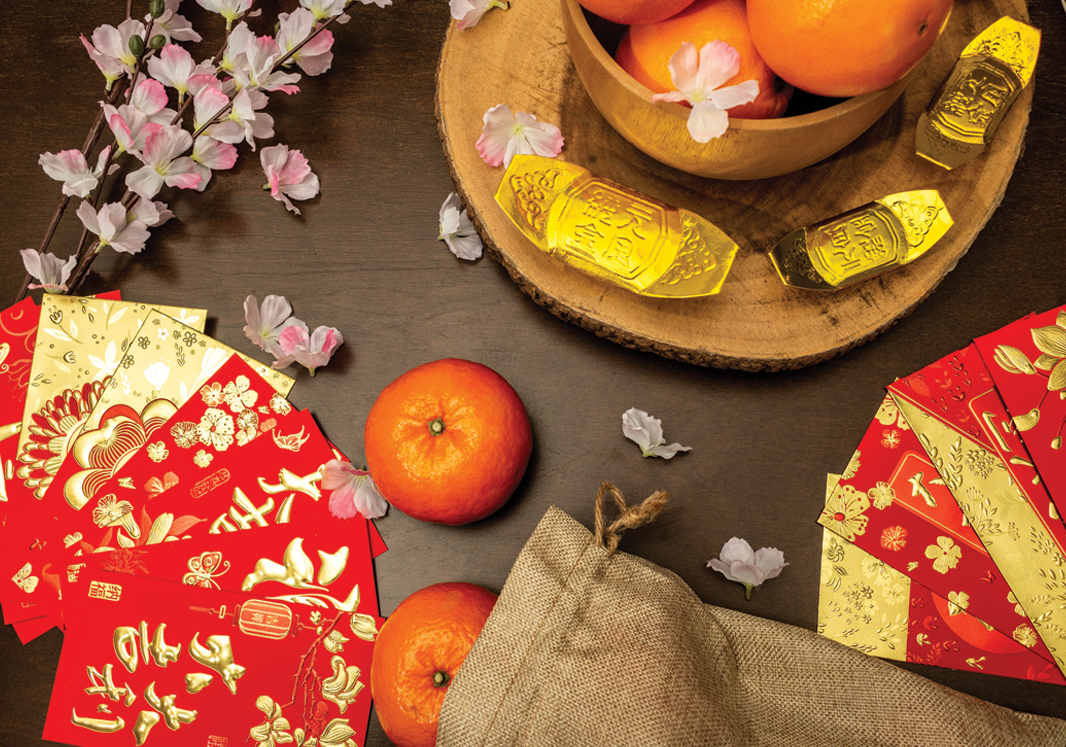 Many people should know that in the Chinese New Year, there will be paying respects to the gods, but you have to make it popular every time you pay respects. Today we are going to tell you what foods we need to pay respect to, but first, we need to know that when paying respect, we have to pay respect to all 4 things which are:

1. For paying homage to the gods

2. For paying homage to ancestors

3. For giving alms to monks (Soul without family)

4. For praying for additional luck, there will be offerings to the God of Cashing.


Each point of respect should have enough food for each prayer round. Because usually, the Chinese will divide the time for paying respects, morning, late afternoon, and late night, with each point of worship having a different time to pay respect.

1. For paying homage to the gods, will pay respects in the early morning, offering food and liquor and ending with the burning of silver and gold paper

2. For paying homage to ancestors, Pay respects in the late morning, but it should be at noon. When the incense sticks are gone, you should quickly bring food to share with the family.

3. For paying homage to monks in the afternoon and after paying respects, family members should light firecrackers to ward off evil.

4. For praying for more luck, there will be offerings to the God of Cashing, paying respects late at night to pray for fortune.
The food is divided into meat, savory food, desserts, fruits, 3 (Sa Sae) or 5 (Sa Sae), Chinese liquor, tea, steamed rice, and gold paper.
Meat that pays respect to well must be hoofed, poultry, and finned animals such as pork belly, fish, and duck.
Savory dishes such as stir-fried noodles, steamed grouper, and finally, should be completed with a curry.
The desserts include puff pastry, pear desserts, and gyoza desserts.
Auspicious Fruits Oranges, bananas, pineapples, grapes, apples, pomegranates, pears, and dragon fruit; it is best not to use rubbery, thorny, and black fruits.
Chinese New Year Drinks: Tea or Chinese Liquor
steamed rice: steamed rice in a bowl with chopsticks
Other offerings: silver paper, gold paper, joss sticks (the number of incense sticks is 3 in each person), Sae Ji (a passage for the ancestors to receive offerings), Im Kang Jua Yi (Bank Kong Tek), and Kong Tek paper clothes.
## The number of drinks and rice must be according to the number of deceased ancestors. ##
Table setting for Chinese New Year
The principle of setting up the Chinese New Year's table according to that tradition There are 9 positions in total. Each position will have items placed at each point as follows.


Point 1: Place a table to worship in front of the idol or altar.

Point 2: Place a censer of incense or frankincense in front of an idol or altar.

Point 3: Place candle holders and flowers. To the left and right of the incense burner

Point 4: Place a bowl of steamed rice with chopsticks.

Point 5: Place a teacup or Chinese liquor cup next to the rice bowl.

Point 6: Place the drinking cups in a row next to the teacups or Chinese liquor cups.

Point 7: Place the prepared food

Point 8: Place desserts and auspicious fruits as prepared.

Point 9: Place other offerings


## This article is an arrangement we offer as a guideline so that everyone can adjust according to their convenience. ##


This article will help everyone prepare for the Chinese New Year in time. Nana Fruit would like to wish everyone happiness and good fortune this Chinese New Year. For those traveling during the Chinese New Year, please drive carefully and arrive safely at your destination.